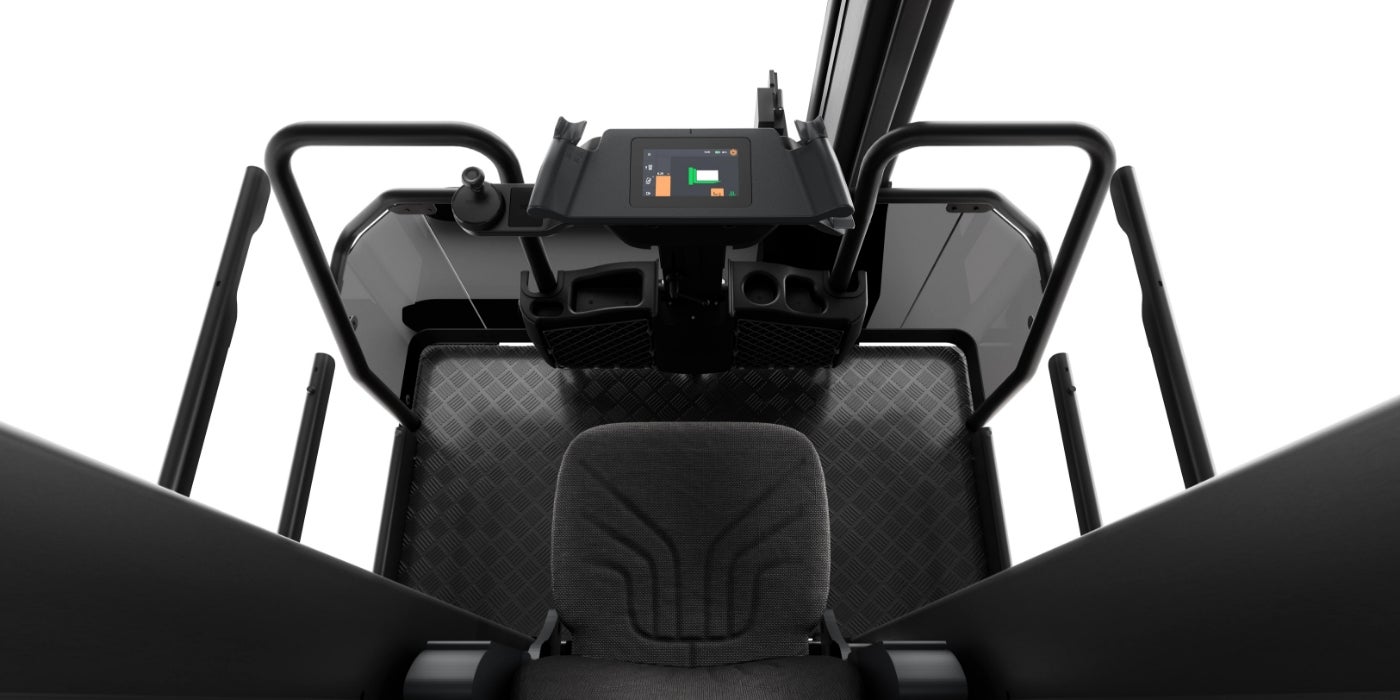 Modern driver environment
For all models in our BT Vector A series:
| | | | |
| --- | --- | --- | --- |
| VCE100A | VCE120A | VCE150A | VCE125ASF​ |
HUMAN - MACHINE - INTERFACE
Updated and new driver's compartment
New controls with improved driver experience​
New color touch display for improved interactivity between operator and machine
New foldable gates, similar to high-level order pickers​
New color scheme and mat for a modern driver's environment​
SECURE ACCESS
Choose between PIN-code access or optional smart access.
ALL INFORMATION ON ONE SCREEN
Icon-based information presented with logical symbols
Standardized cross-range interface
See current lift height, fork load, position, direction, navigation indication, and more.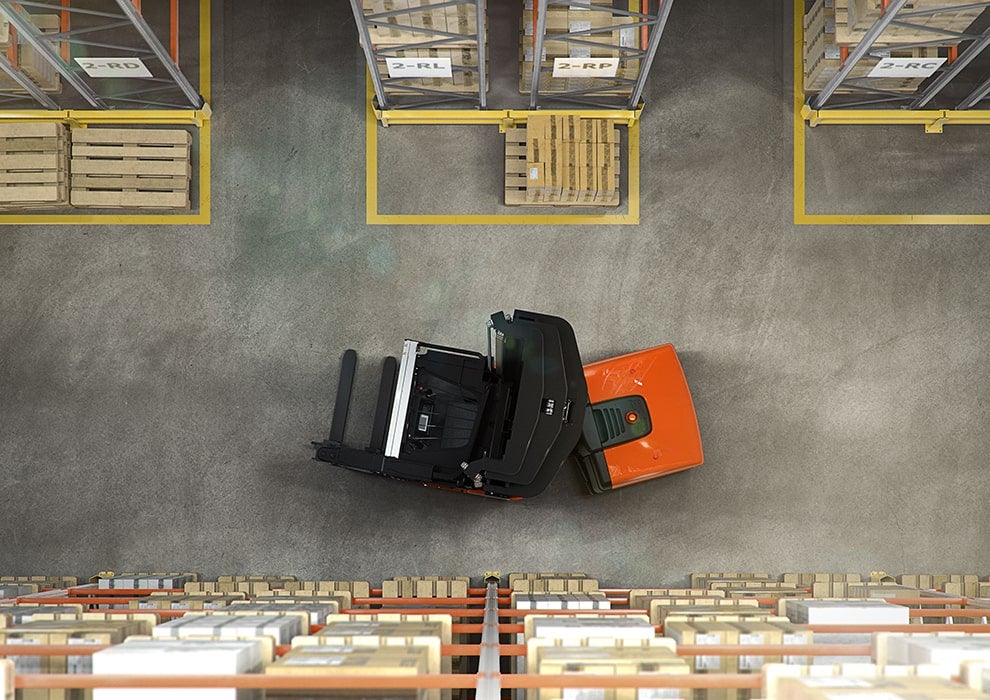 ARTICULATED STEERING
Warehouse trucks with articulated steering enable denser warehouse layouts and more efficient operations.
Space saving​
Due to its unique pivot point, an articulated truck can navigate through aisles that are over 1.0 meters narrower than those required by non-articulated trucks, making it an ideal choice for facilities with limited space.
Excellent manoeuvrability​
The design allows the truck to easily navigate around obstacles and drive close to racking, even in tight spaces. This makes it easier for operators to handle loads and move them efficiently with less worry about collisions or other hazards.
Fast aisle changes
In many cases, an articulated truck can change aisles in less than 10 seconds, allowing for quicker and more efficient operation.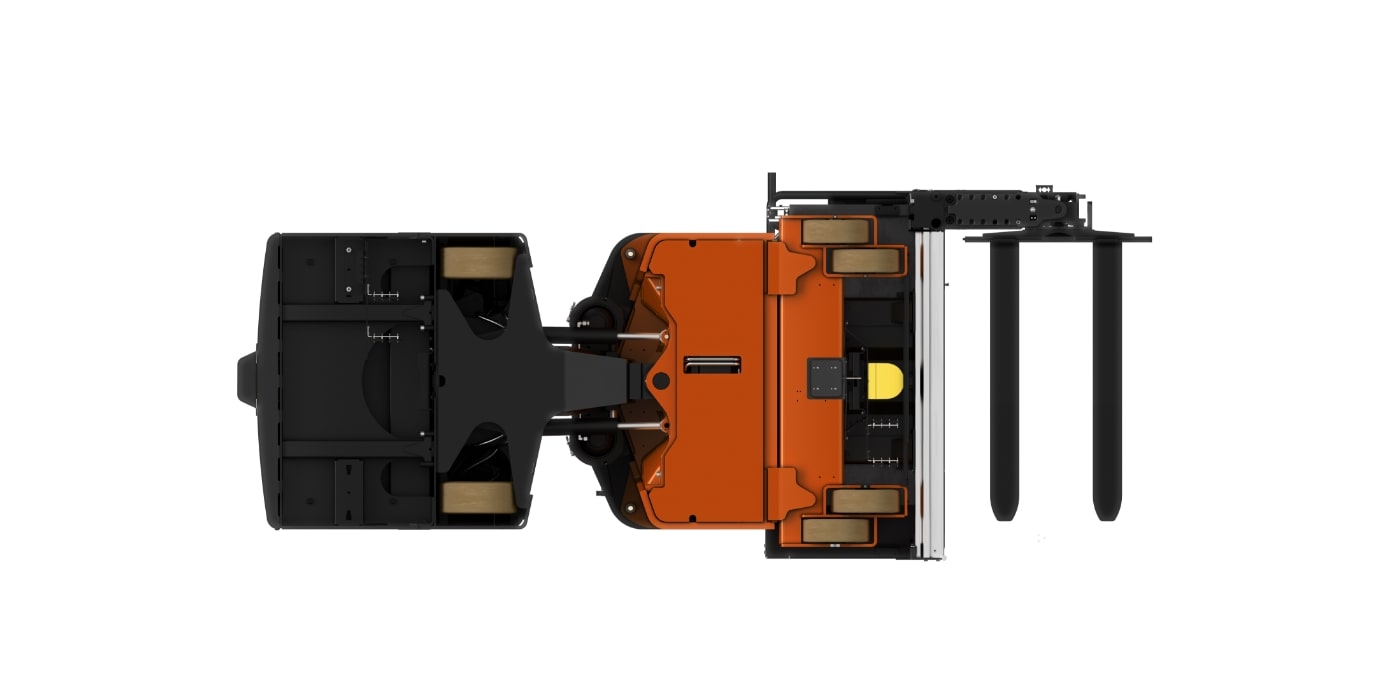 TWIN-DRIVE UNITS
Twin-drive units significantly boost speed and torque, making them ideal for applications requiring quick and powerful movement. In addition, the use of twin-drive units can also help reduce cycle times, improving efficiency and productivity.
Powerful twin-drive units​
Fast acceleration​
Reduces cycle times
FOUR-WHEELED CHASSIS
A four-wheeled chassis offers added stability and even weight distribution, assuring top-line lift capacity at any height and lower floor loads.
It generates 25% less wheel pressure than a three-wheeled setup and requires only two tracks for grinding, reducing its overall footprint.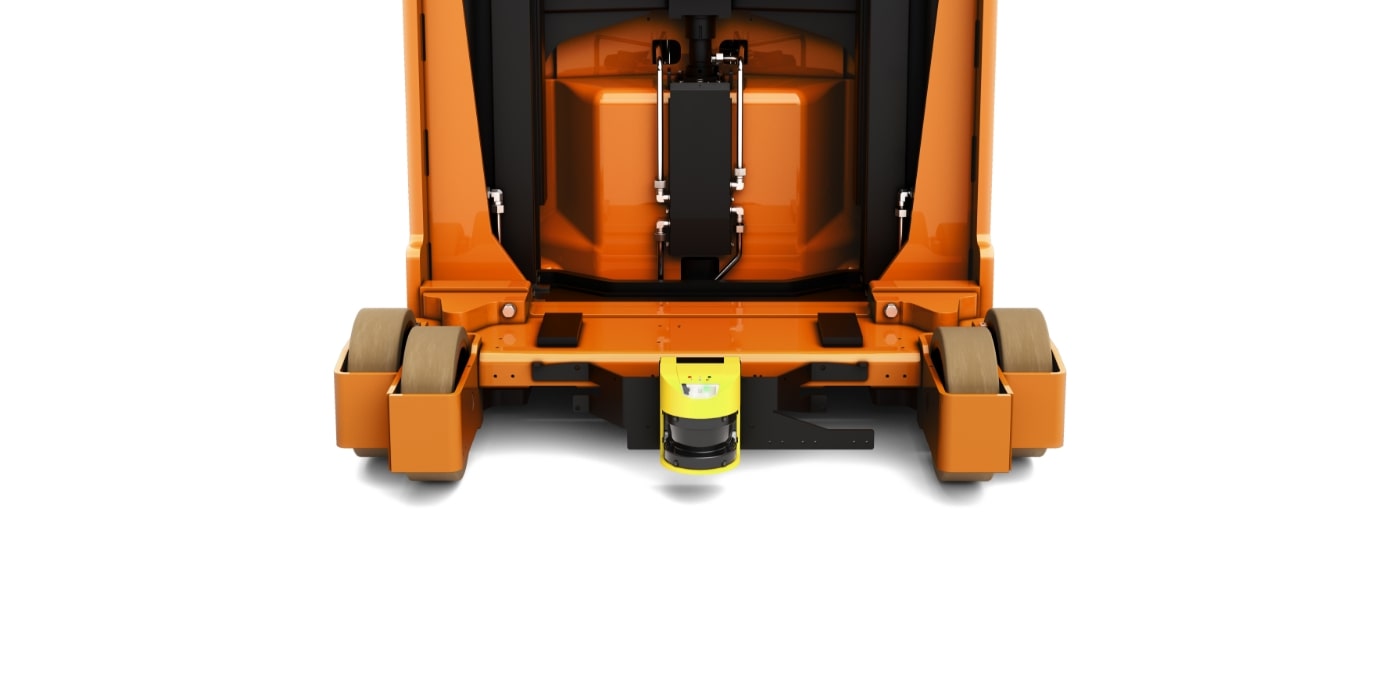 QUADSET SUPPORT WHEELS
Smoother ride​
The wheel offset helps to counteract floor defects and uneven surfaces, resulting in a smoother ride for the operator and reduced wear and tear on the equipment.
Compact guide wheel position​
Provides the best possible protection and guidance, which helps to improve stability and reduce the risk of accidents.
Optimized Stability​
Quadset support wheels also offer optimized stability, both forward and side. This improved stability results in better control and increased safety for operators.
Bolt-on support wheel assembly​
Makes it simple to change the chassis width as needed.
Support wheel brakes available​
Required for wire guidance and higher drive speed in rail guidance.
WHY A VNA TRUCK?
The primary reason for choosing a VNA truck is its ability to "fill the cube". A VNA truck can navigate narrower aisles than any other high-lifting truck, and at the same time, lift even higher.
For example:
Counterbalance trucks require about 4 meters of aisle width and can lift to about 7 meters
Reach trucks require about 3 meters of aisle width and can lift to about 13 meters
VNA trucks require about 1.8 meters of aisle width and can lift to about 16 meters
More and higher aisles open up the possibility of increased storage density without more floor space.
A BIT OF EVERYTHING
Besides its ability to "fill the cube", a VNA truck from Toyota has excellent handling performance and is a flexible machine that also can handle order-picking applications.