INTUITIVE
Reach truck drivers are often the best-qualified operators in your team. We help to make their life easier, safer, and more comfortable with a newly designed, ergonomic, and functional driver's compartment.
INTERACTIVE
The new and unique interactive touchscreen has various functions like speed control, lift height, and warnings for overload.
INTELLIGENT
Our analytics of 10.000 connected trucks proved that Lithium-ion batteries meet reach truck application demands. So we offer you the choice between 3 energy packs to find the one that fits your operations. A responsible decision for your life cycle cost, productivity, and the environment.
INSIGHT
You can reach new levels in safety, productivity, and efficiency with the optional BT Reflex smart trucks. Letting only authorized drivers start up the machine in a safe way, and making it easy to connect with I_Site fleet management from Toyota.
Lean back and look up
No two drivers are the same, so we set out to design a solution that would be exactly the right height and angle, no matter who's driving. For maximum visibility, there is an optional panoramic glass roof. The unique tilting cabin on E-series models is a proven innovation in reducing strain.
Next level comfort
The new optional air-suspension seat makes sure drivers can comfortably do the heavy lifting. The cabin floor height can also be easily adjusted at the touch of a button further improving driver ergonomics.
At your fingertips
The new Reflex features a new right-hand control unit letting drivers choose either a mini-joystick control or multi-function control, according to driver preference.
The essentials
Additional storage, a mobile phone charging point, and even an optional integrated Bluetooth speaker in the roof so you can listen to your favorite music all shift long.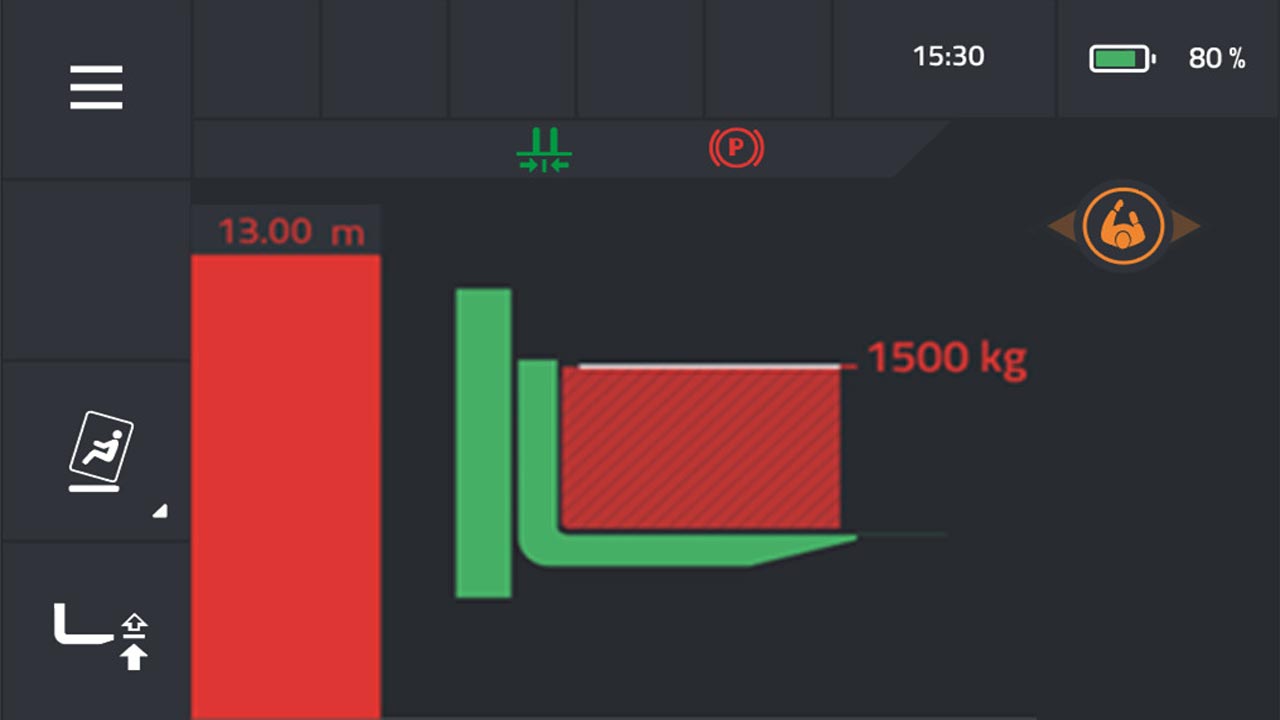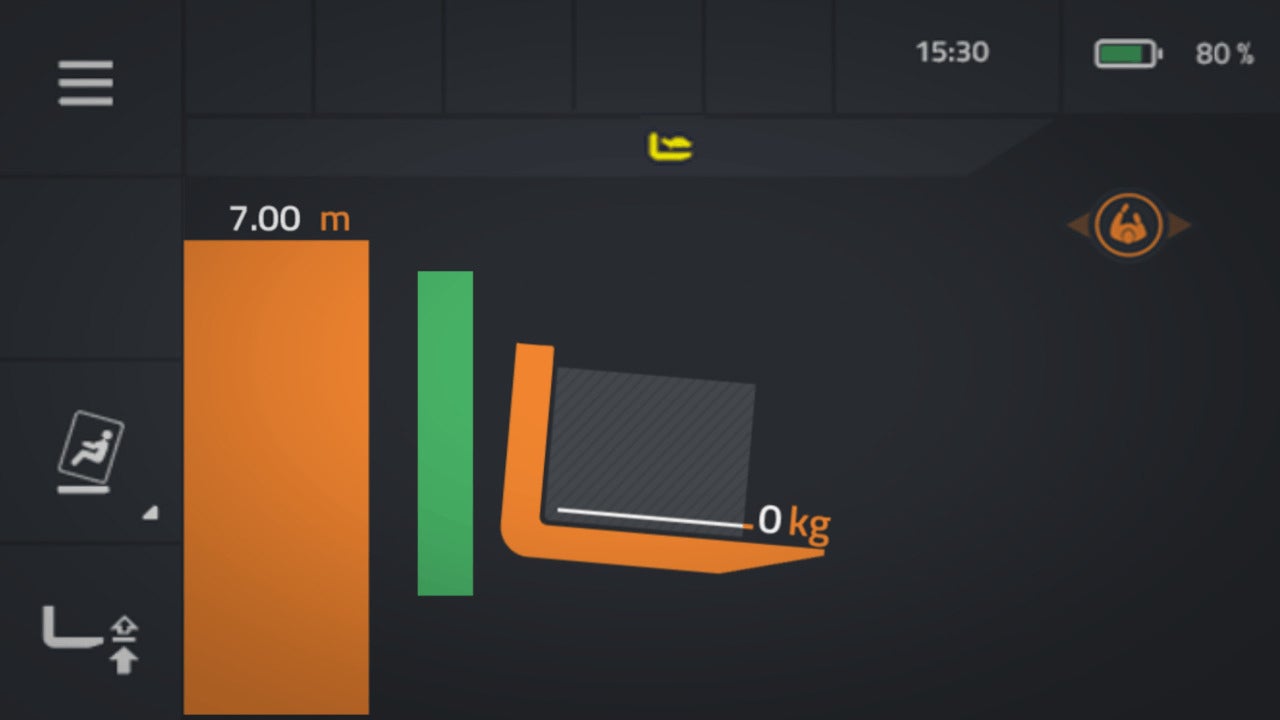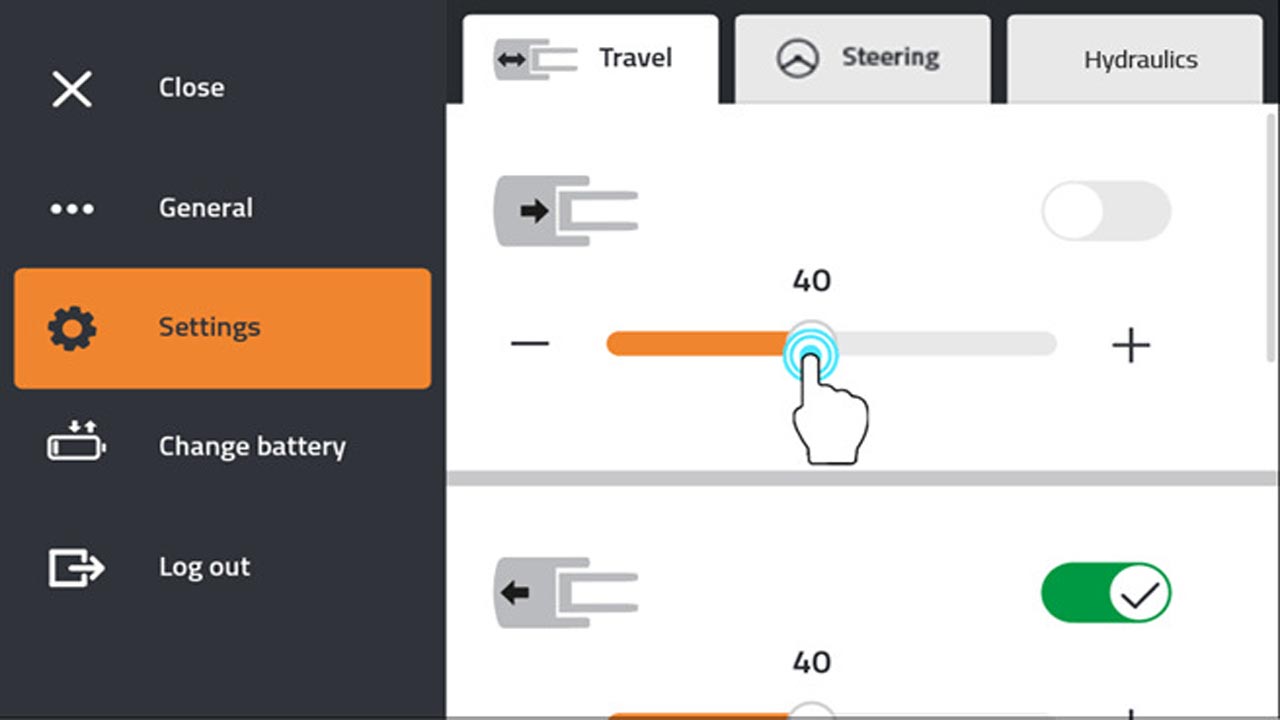 Interactive touchscreen
Access control
The new touchscreen provides easy interaction between truck and driver. Meaning a higher level of safety and productivity. With a pin code or access card, you secure that only authorized drivers can operate the truck.
Drive control
Not only the essential pre-operational check is included in the new touchscreen interface but also other safety features such as automatic speed control, fork leveling, and centering. Safety first!
Lift mode
While lifting the load the drivers will get continuous updates on lift height, load weight, and fork alignment as well as more critical alerts like overload warnings.
Customize settings
The touchscreen allows you to control settings such as lift height limits and height pre-selection, and other performance parameters important for your operations.
Intelligent energy packs
Li-ion: The way to go
BT Reflex is equipped with Toyota's own lithium-ion batteries as a preferred energy solution. Quick and easy opportunity charging avoids battery changes, so, no need for a charging room. 
Perfect fit
Analytics of 10.000 connected trucks prove that lithium-ion is the preferred energy solution to fit the most intensive reach truck applications. A perfect fit for both you and the environment.
Double the lifetime
As with all lithium-ion-based energy systems, it's maintenance-free and less daily care. This gives a higher lifetime which meets the truck life cycle. The working range will depend on the level of charging that takes place during working breaks.
3 different sizes
Good charging disciplines can enable trucks with even the smallest energy pack to work around the clock. But for maximum flexibility, we offer 3 different options
Standard Pack
Intensive Pack
Max Pack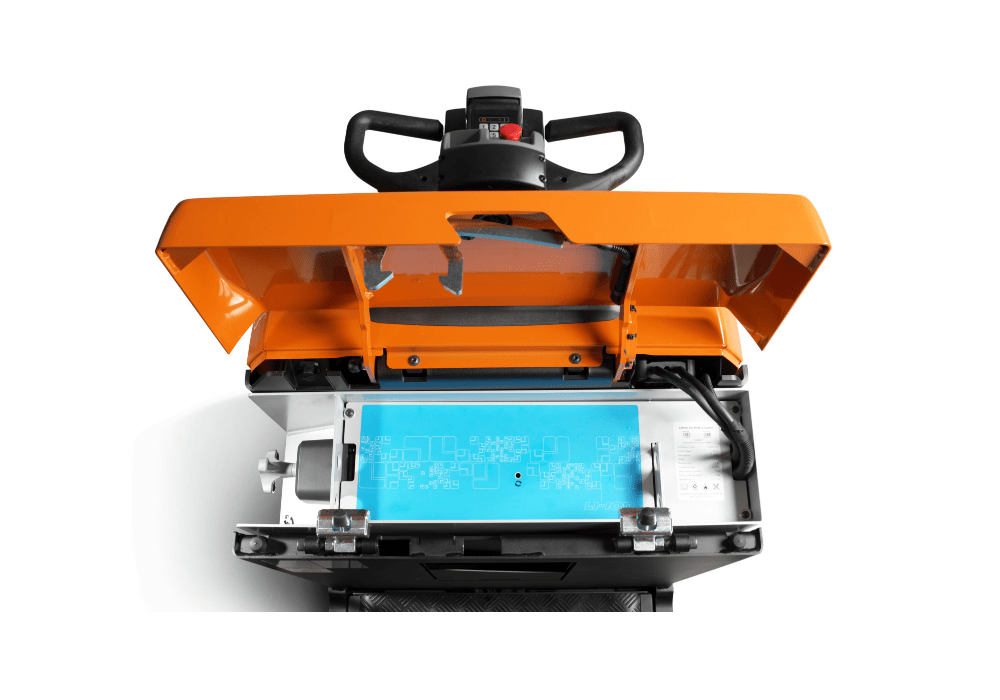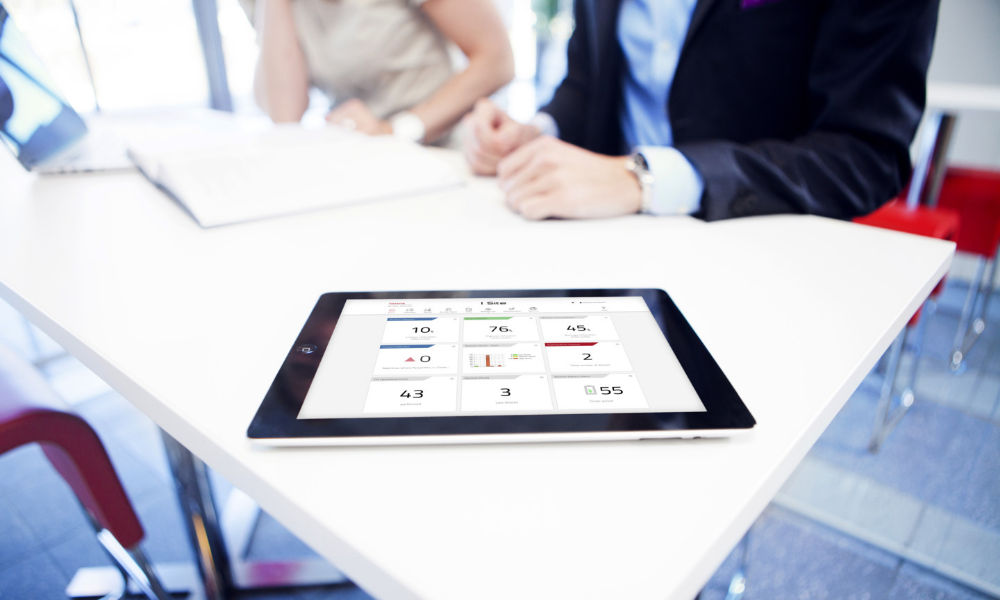 Insights with I_Site
Only authorized drivers
Creating unique driver profiles with PIN code in the I_Site portal ensures only trained and authorized drivers have access and can operate your machines. Or you can use Smart Access cards, nicely integrated into the driver interface.
Increase safety
Pre-operational check is a smart I_Site feature that is included in the BT Reflex driver interface to make sure an automated check is done by your drivers before every shift – improving reliability and safety.
Messages via the truck
This I_Site feature allows easy sending of messages to and from the truck via the new driver interface. For example, the driver can send an alert in the event of a problem, and a service technician can send a message to the driver to request a return to base.
Manage impacts
Shock sensors on the BT Reflex provide information on collisions. Insights via I-Site fleet management on the incident and driver can help to prevent and avoid damage to your connected smart trucks and infrastructure – for a safer and more cost-efficient operation.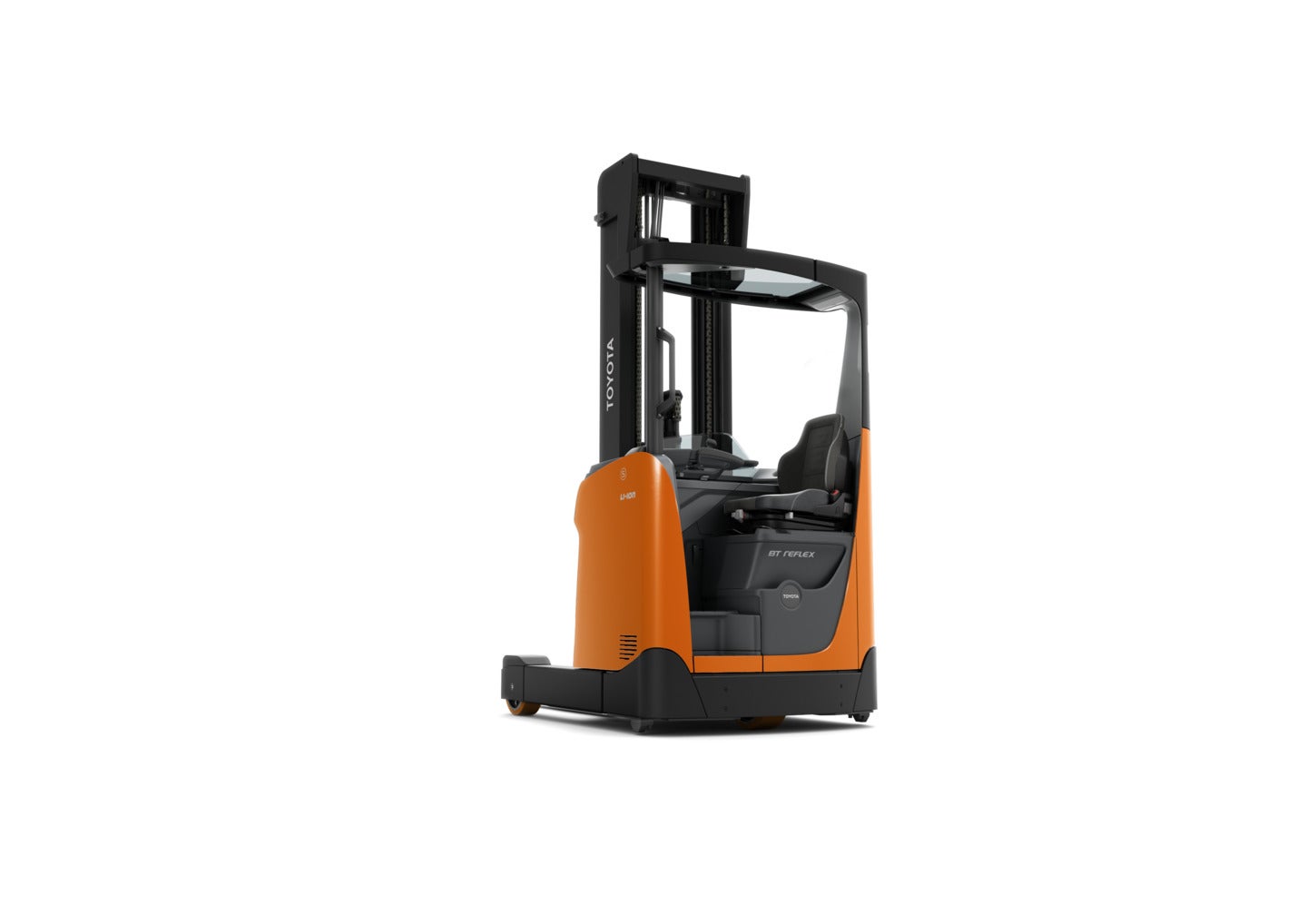 BT Reflex R-Series
High Performance
Lift height: Up to 13 m
Lift capacity: Up to 2.5 t
Excellent stability and transitional control
see all models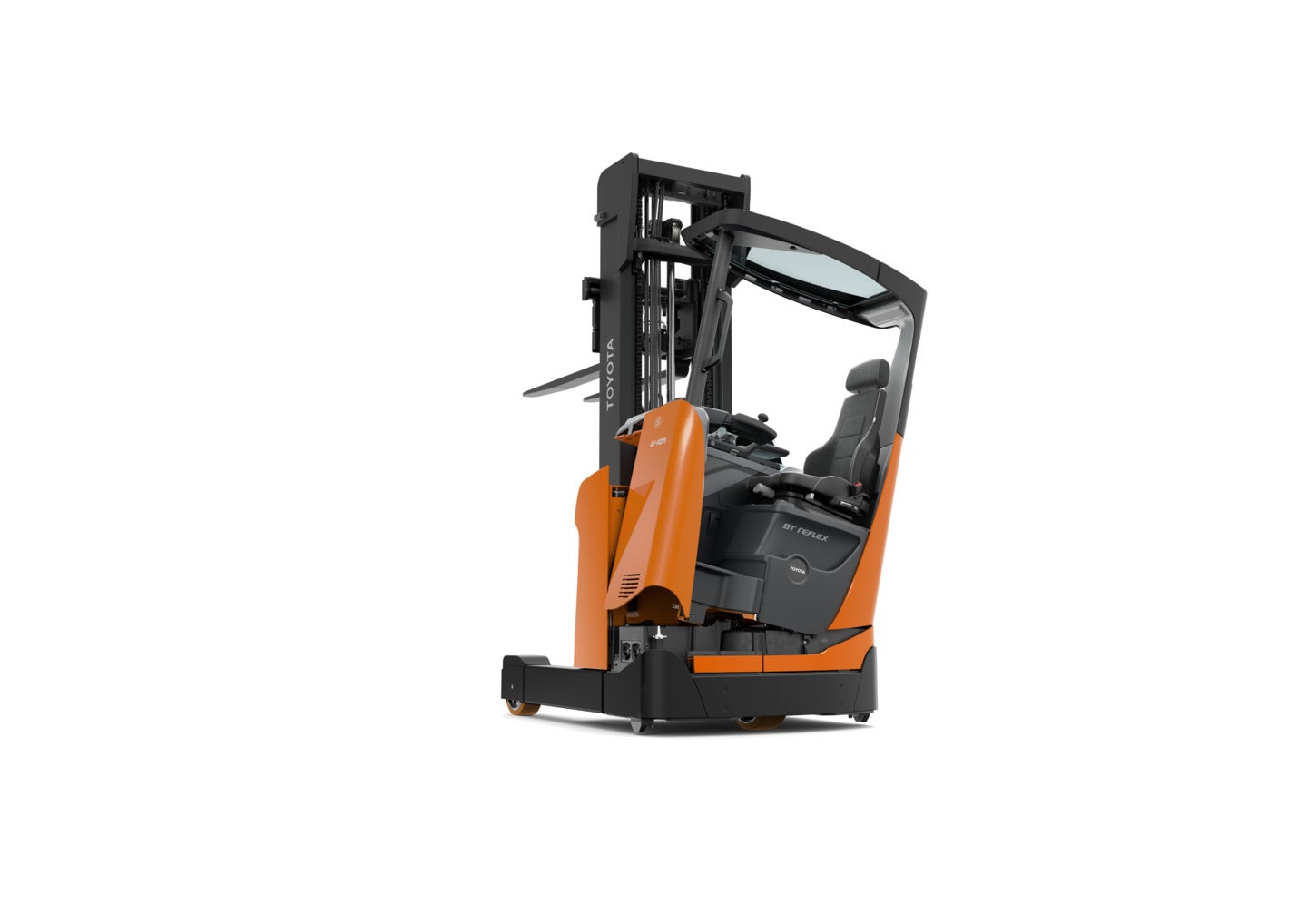 BT Reflex E-Series
With tilting cab
Lift height: Up to 13 m
Lift capacity: Up to 2.5 t
Reduces the risk of strain for the driver
see all models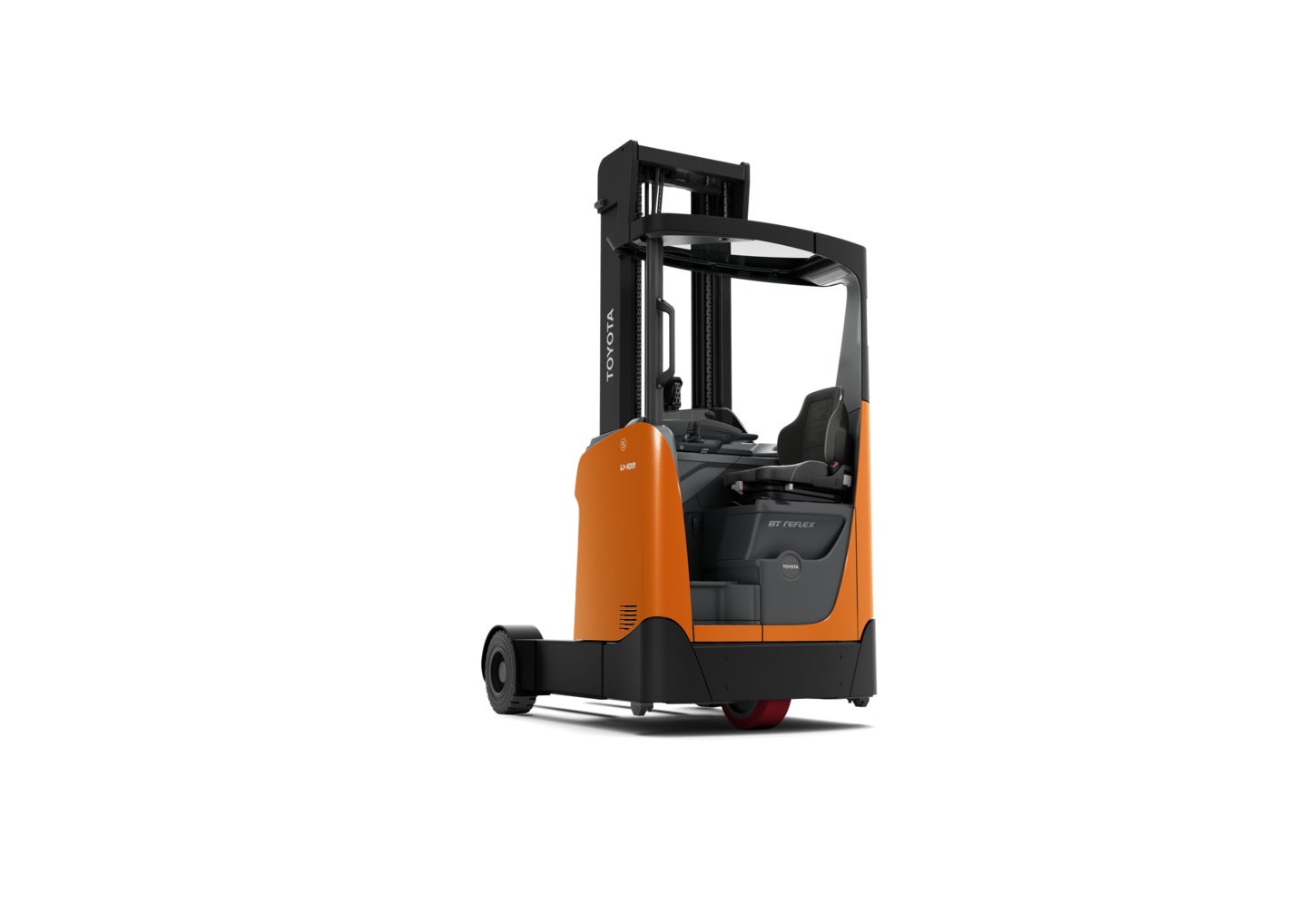 BT Reflex O-Series
Indoor & Outdoor
Lift height: Up to 7.5 m
Lift capacity: Up to 1.6 t
Durable wheels and high ground clearance
explore model