BASED ON BT REFLEX
Our Autopilot reach truck models are based on our latest BT Reflex series, launched in 2021.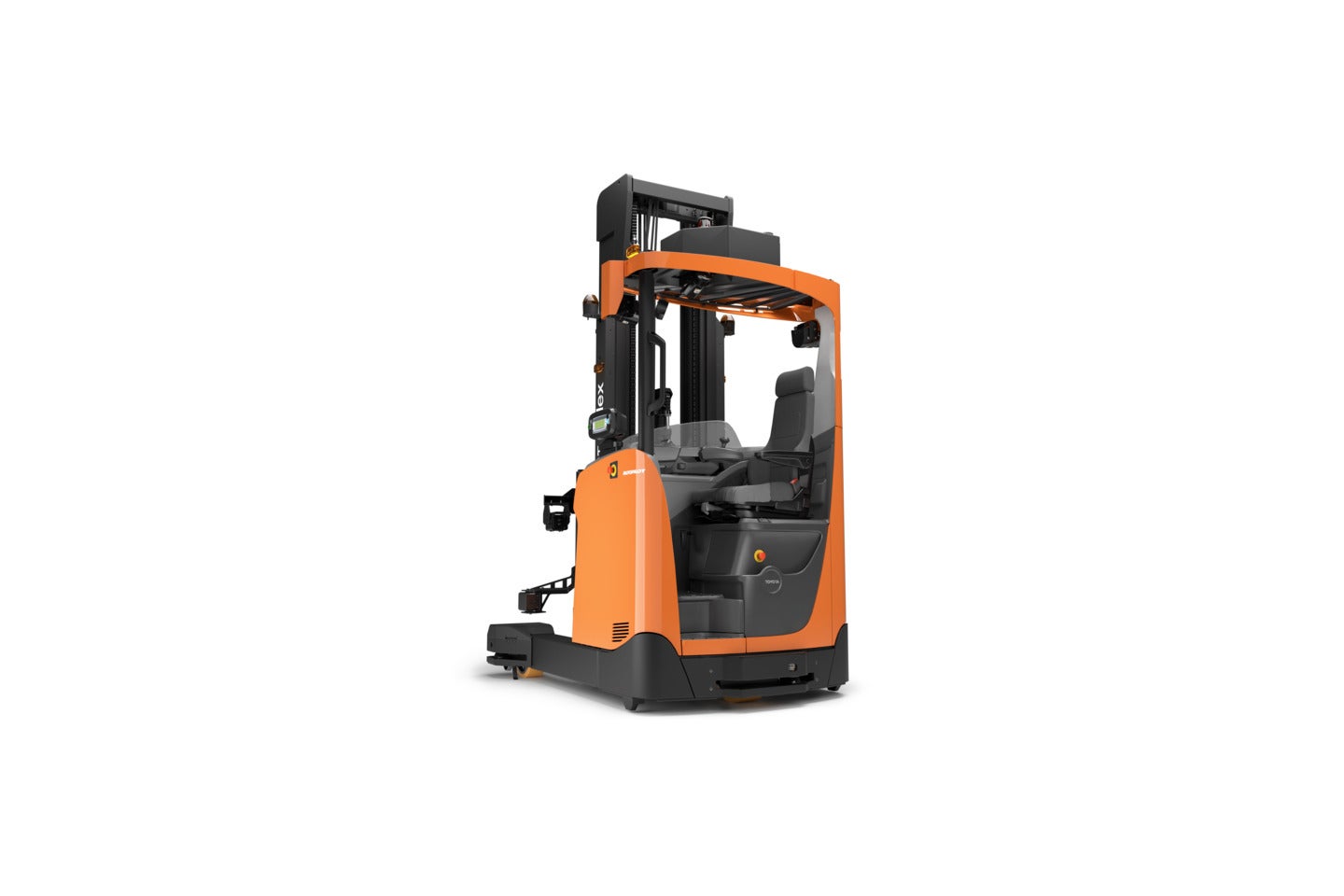 BT REFLEX RAE160
AUTOPILOT
Capacity: 1600kg
Reach truck for a safe driverless operation
Personal safety protection
Laser precision navigation
VIEW MODEL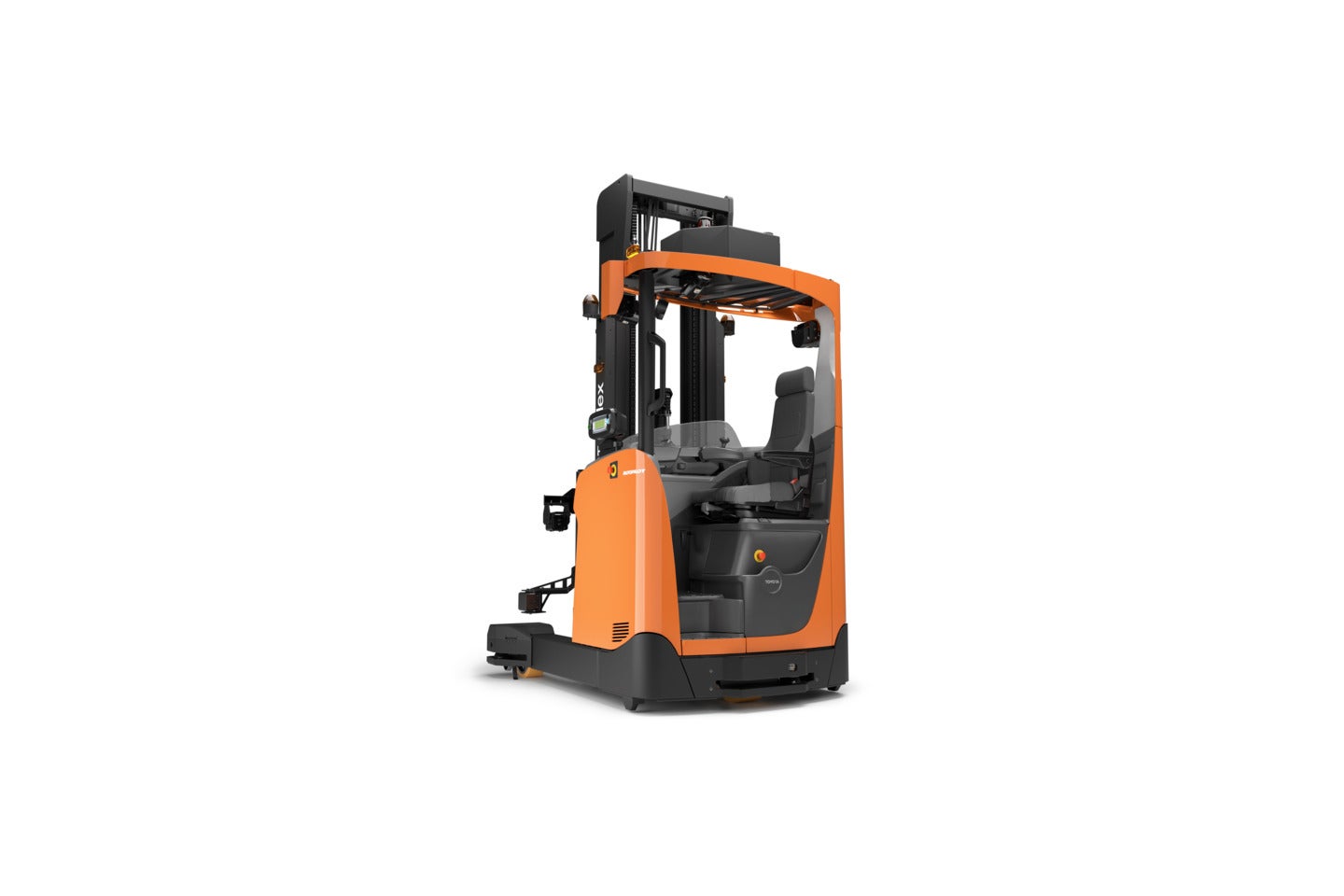 BT REFLEX RAE250
AUTOPILOT
Capacity: 2500kg
Reach truck for a safe driverless operation
Personal safety protection
Laser precision navigation
VIEW MODEL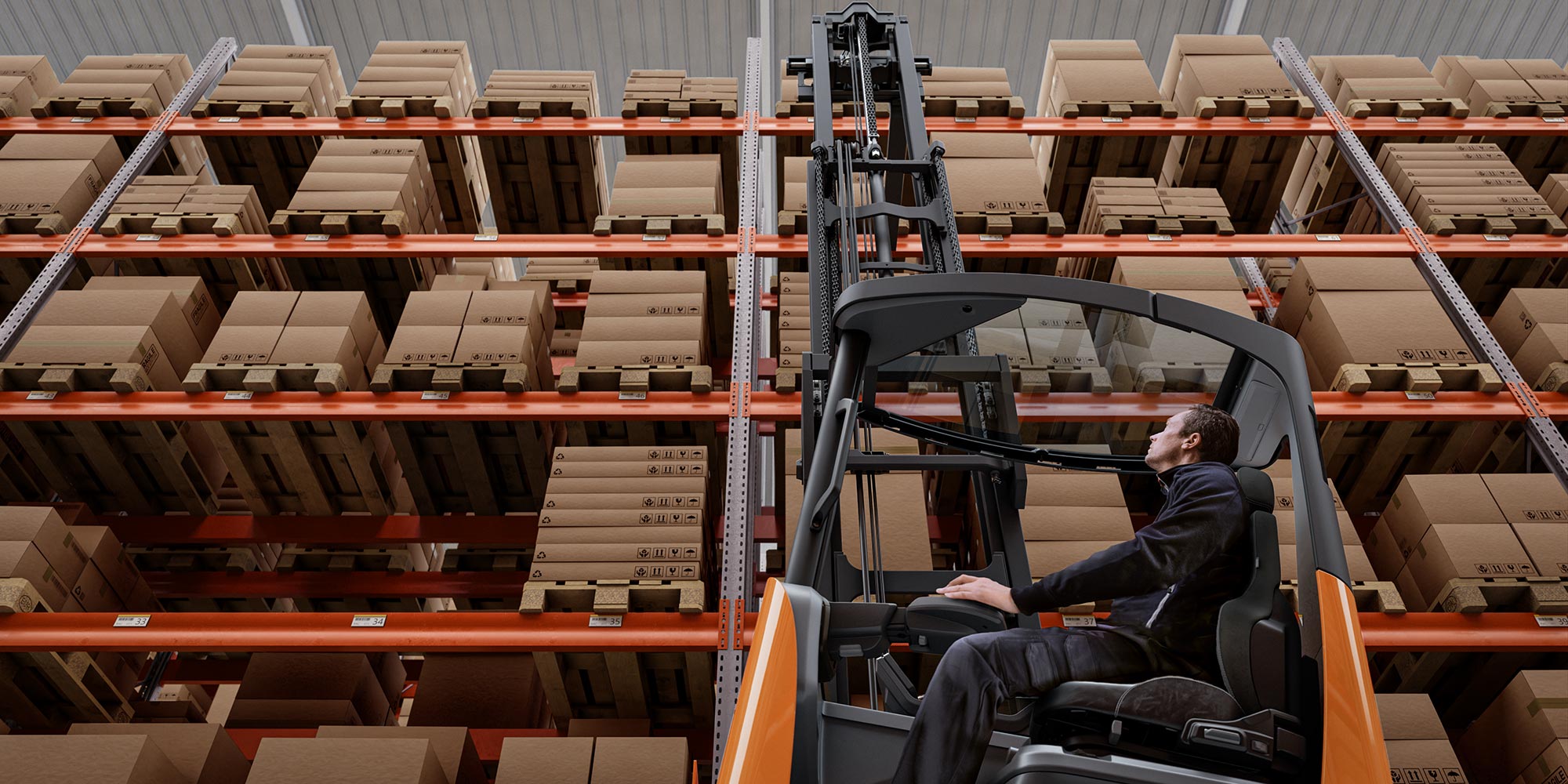 BT REFLEX - LAUNCHED 2021
Toyota has been class-leading with innovative features over the years, and with the new BT Reflex series, we are setting new benchmarks for safety, ergonomics, and energy efficiency.
READ THE FULL STORY
SAFE AND ACCURATE PALLET HANDLING
Autopilots are programmed to complete all tasks safely and to work alongside manual operators. The built-in safety scanners and obstacle detection units prevent collisions by reacting accordingly to obstacles crossing the trucks' path. Load sensors and vision cameras further ensure accurate and safe load handling.
Side scanners for safe curves at optimum speed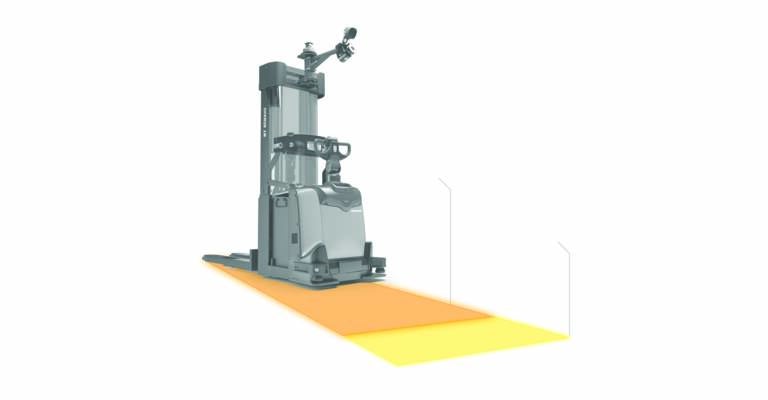 Front and rear scanners for safe transportation at rated speed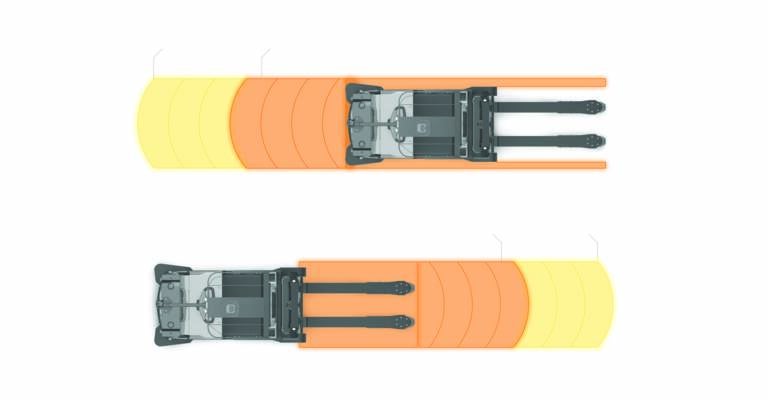 Blue LED light warning pedestrians and drivers when coming out of hidden areas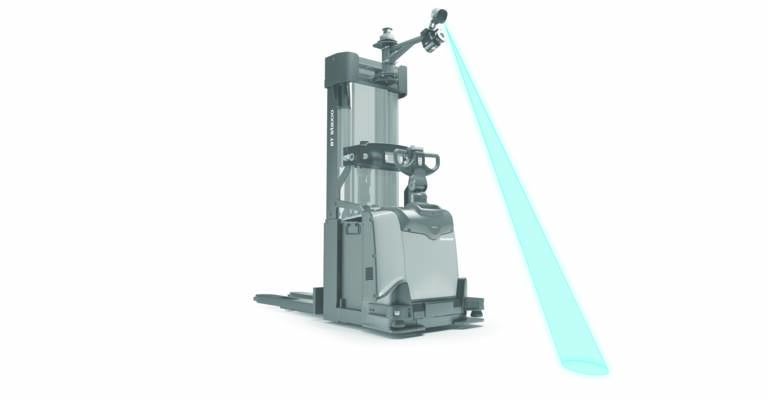 Front obstacle detection for obstacles above floor level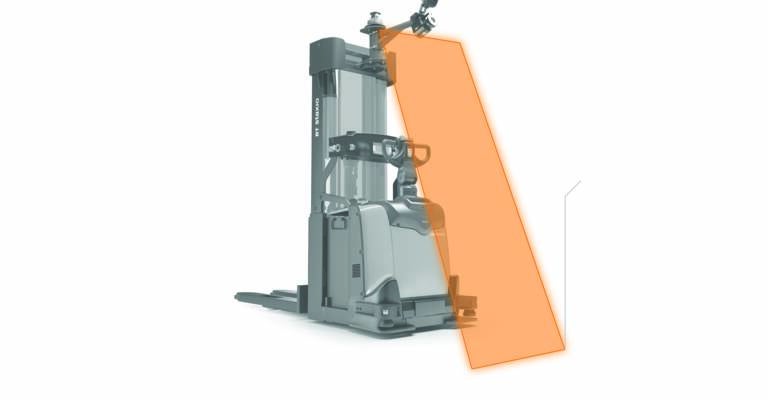 Side obstacle detection for obstacles entering the travel path from the side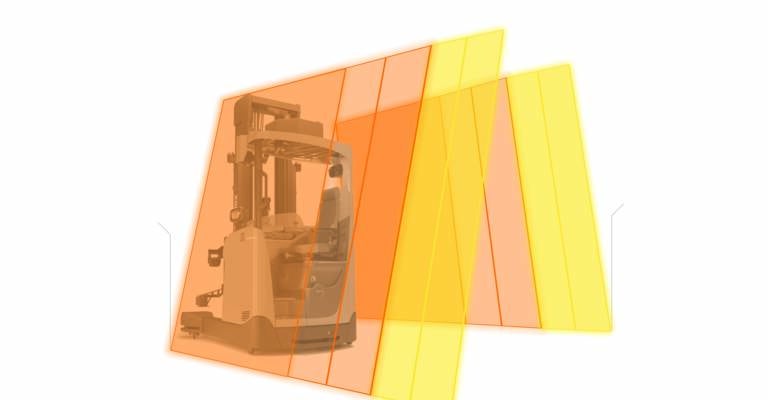 Top obstacle detection for obstacles from above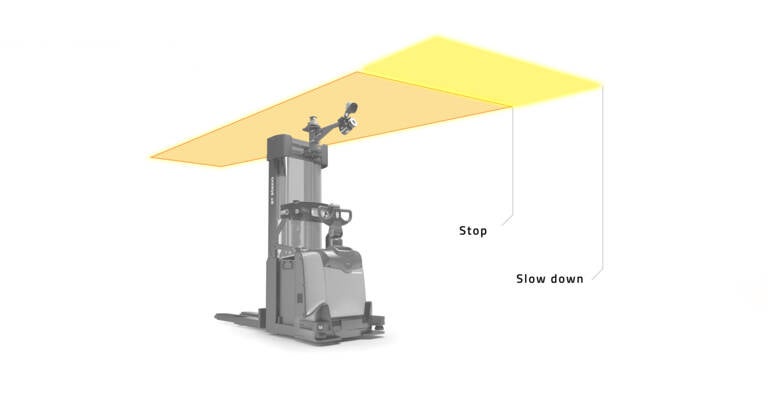 Precise navigation
Autopilot trucks from Toyota support two highly accurate and adaptive navigation technologies: reflector or natural navigation or combined as dual navigation. The latter allows the trucks to switch between using reflectors for one area and the warehouse environment as reference for another area of the layout.
REFLECTOR NAVIGATION
A navigation method in which consistent and high-contrast targets, reflectors, are added to the environment. The reflectors installed in the warehouse allow the scanner on the automated truck to define its position based on its distance to the reflectors. The characteristics of this technique guarantee robustness, high accuracy, and long reach in most environments.
NATURAL NAVIGATION
A method for automated trucks to navigate with the help of the environment. This navigation method utilizes recognizable reference points or landmarks within the warehouse, such as walls, racking, and fixed objects, to calculate the truck's location. Natural navigation is a lower-cost alternative for warehouses where the surroundings remain fairly constant. The truck can utilize the existing environment to navigate without the need for extra equipment such as reflectors, avoiding extra cost and installation of additional equipment.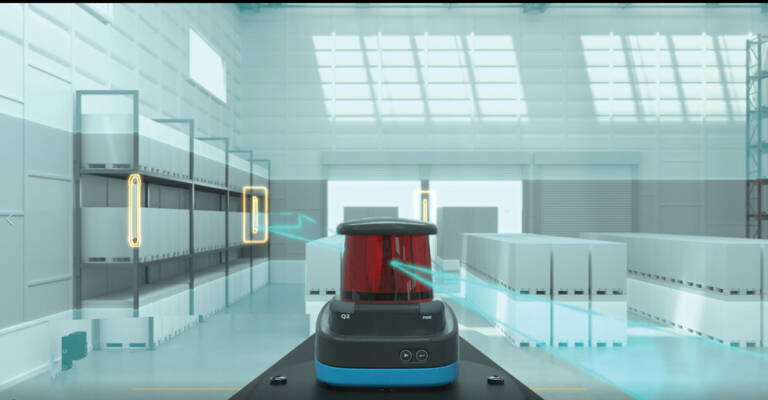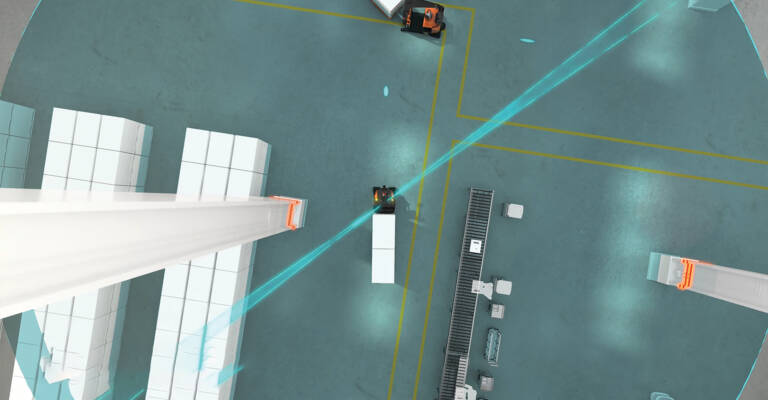 Intelligent communication
All Autopilot trucks are controlled by T-ONE automation software designed in-house by Toyota. This software works as a standalone or communication layer with warehouse management and production systems. T-ONE keeps track of goods storage, orders, traffic, and flow thanks to its intelligent fleet control and integration with ERP/WMS.
More about Automation and T-One
Return on investment
Automation optimizes the flow of goods while minimizing damage, time, and cost. Workers become available to handle more complex tasks instead of repetitive processes. Automated pallet handling also requires less maintenance and energy and contributes to productivity and safety, helping to achieve a return on investment.
Smart charging
The Autopilots can be equipped with Lithium-ion batteries that are up to 30% more energy-efficient whilst reducing CO2 emissions. With the ability to auto-charge, the trucks can charge quickly in between tasks without the need of personnel or charging rooms, making it fully automated.
More about Lithium-ion